Quantitative Finance Collector is a blog on Quantitative finance analysis, financial engineering methods in mathematical finance focusing on derivative pricing, quantitative trading and quantitative risk management. Random thoughts on financial markets and personal staff are posted at the sub personal blog.
Students get their education money through bursaries, funds from parent or guardian and few incomes over the holidays. Therefore as a student, the need for managing your money to ensure it meets all your demands throughout the entire semester is not a joke. If you are not careful, you may find it hard to complete your course. As another struggle to get their plans in order, here are a few tips on how you can effectively manage your education and still enjoy your lifestyle.
1. Cut phone bills
Making calls is a necessity, but it does not mean you have to use the most expensive networks. You can find the most affordable service providers and secure a line with them. You can also sign in to Skype and start making free calls to your friends and family via your personal computer. This way, you will be not only able to manage your education money but also make substantial savings from the same.
2. Make budget
Ensure you have a running budget. Put together all the money you receive within a specified period and budget appropriately. Budgeting helps you understand what you should do how much it will cost and if you must do. It also makes it easy for you to understand how much you spend. Additionally, in case something pops up, and you must do something that is not within your budget, you should ask to ensure you can answer yourself the following questions? Can I afford it? Do I have the money? Can I get the same at a lower price somewhere else? If your answer to any question is no, then you should think again.
When it's time to socialize with friends, avoid taking your plastic cards with you and carry an amount of money that you will be happy to use. Lastly, on budgeting, you should always do your shopping at places where they give you a discount. If your student id can attract a better discount, don't hesitate to do so.
3. Avoid credits
You already have a student loan, and you will start paying back immediately after graduation. Don't add salt to an injury by taking other extensions of loans. If you carefully handle your student loan, it will not be possible for you to find yourself seeking some other loans. As a student, you should, by all means, avoid loans with high-interest rates from doorstep lenders and other payday lenders. These lenders have repayment terms that are hard especially for students with astronomical interest rates. If you find yourself in a crisis financially, you should seek help from student financial adviser before it's too late.
4. Avoid paying taxes
Students pay their taxes through NICs (National Insurance contributions) therefore, you should ensure to avoid paying any other taxes with your midterm income. Eventually, you will pay your taxes from all the money you receive, but that will not be sound financial planning if you are still a student.
5. Don't buy contents insurance
Before you buy your own contents insurance, you can communicate with your parent's ad know if their content insurer can include your personal belongings within their coverage. If that is possible, then you can insure your most valuable things so as to cater for your other belongings in case they are damaged or stolen. Additionally, you can also ask your landlord if there is an insurance policy included in the rent you pay. After you have tried on all those lines, then you can think of getting your on contents insurance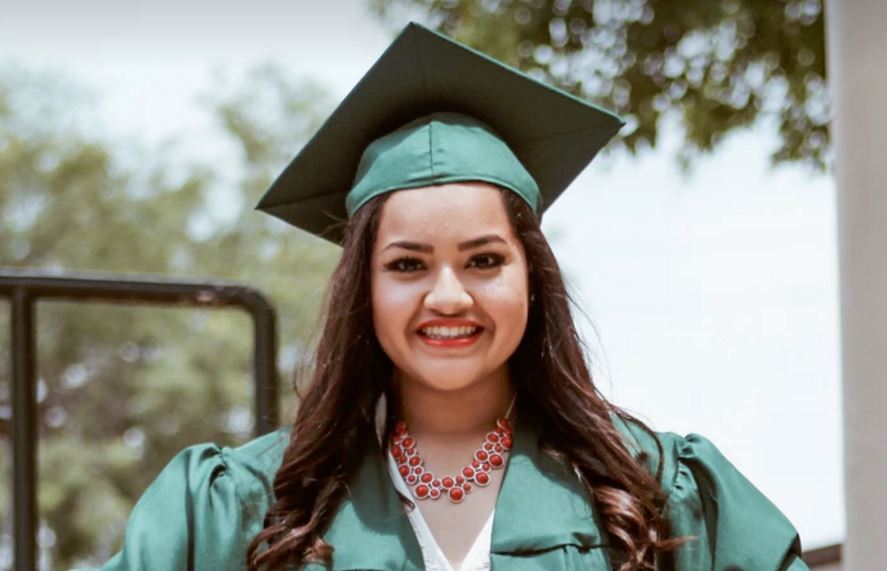 6. Avoid stung luxury
If you
must live in private student accommodation
, then you must ensure you can pay for the standards of living without having to overspend the little you have. Some luxuries as TV license for individual programs are not a necessity. Therefore, you can find rooms that pay for the license. However, if you must have the license personally, but you don't feel like you utilize every cent you pay for since you only watch specific programs as they are aired, you can always ask for a refund if your license still has at least three months validity.
One fact is that high schools are only concentrating on teaching students of subjects that will only help them to pass exams and graduate. However, when it comes to the most important lesson of life, which is associated with finances, there is little or no information at all. In most high schools, kids learn about finances briefly without an inside story on how to save, invest, and plan the little you earn. Therefore, when they start earning, they start trial and error as they try to find their ground. This should not be the case. Parents, therefore, must wake up and lead in educating their young ones money matters.
Although your, child needs to be informed and ready for the market, graduating with the best grades alone is not enough. This is because there are lessons that will not help the child in life while the most valuable lesson was not taught. Here are a few ways on how to improve your child's financial literacy as you usher him into the moneymaking industry.
1. Learn together
As a parent, it's obvious that you went through the same system and you are sure you did not get informed of the same. However, this does not mean you cannot help your child to make a difference. They should not follow the same direction you did. Therefore, you can start by learning different word and topics that are important, then take the gospel home and learn together with your kid. This way you will not only be helping your child on how to handle finances in future but also help yourself improve where you went wrong.
2. Start early
A habit develops culture or character. If you want your child to have a successful routine with smart money handling skills and strong work ethics, then you must start depositing early. When your child is still young, let them understand the importance of being financially literate. Engage the child in platforms that will help build a strong foundation at an early age, and you are, sure they will have the basics even when they are old.
3. Set goals and budget
Let every member of the family set their own financial goals. This to be exciting, you can turn it into a contest with everyone onboard. Reward who has the best financial deals or the most savings in their account to motivate the rest. Additionally, ensure that everyone learns the importance of having a budget and setting goals towards meeting the budget. Some of these basics will help your child when s/he starts earning some money in future.
4. Walk your talk
Always remember that whatever you say, your child will observe to see if you are up to the standards. Therefore, you must ensure that every detail you share about finances, you can meet. Although this can be a challenge especially if you are doing it for the first time. However, you must ensure that your kid does not follow through to the wrong financial route. Ensure to do the best and lead your child appropriately. Even if you will not be able to fulfill all your goals, ensure that your child can trace your efforts.
5. Talk to schools
Taking your child through financial steps alone can be tough. Although schools will never teach finance 100%, you can encourage them to concentrate on specific subjects and topics that give details on the same. In most schools, finance is not independent and therefore, it's only taught in an over view. When you talk to the school, you will not have so much to do while at home since the teachers will set the foundation for you to build on. However, this does not mean you take rest and leave the whole finance case to the school; you must take the time to play your role.
6. Involve an expert
Don't make the mistake of taking all the pressure alone. If you don't have an answer to something or you are not sure about it, it's time to seek help. Involve an expert in specified areas. There are people with answers to what you don't know. Let someone help you to vary your options, advice on the best bank account for your child, how to budget and so on. This will help you relieve yourself and know better on what you did not know.
Conclusion
Remember all the steps that you take your child through are meant to help him. Her understand the basics of managing their money. Therefore, when they start earning, it's always important to remind them what to do, when and how. This way, you will ensure they have a better understanding of what you have been
working hard to teach them
. Lastly, let your child understand the importance of keeping records on every coin they spend for easy accounting.
California is well-known for its top-quality wine varieties. In the US, the heart of the fine wine industry is in Napa Valley. The Napa region produces incredible varieties, however in spite of this great potential, many people still associate investment wine with Bordeaux wines from France. Napa's success is just as grand. There are many regions in California that can make incredible wine. But somehow, Napa stands out. Distance and path dependency are fundamental elements that must be taken into consideration, as well as entrepreneurship and social capital because these technological leadership elements contribute to Napa's competitive advantage.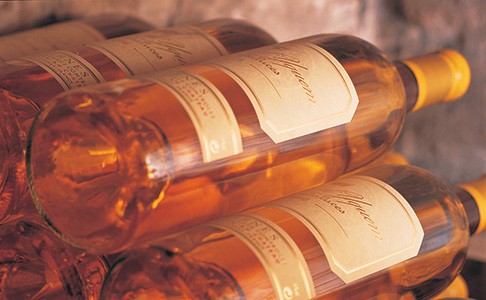 Napa Valley – investment predictions
Experts agree that Californian wines, mainly California Cabernet from Napa Valley, have increased tremendously in value between 2012 and 2015 (by roughly 33%) compared to France's famous Bordeaux (by 24% increase). The position California holds at this point might actually increase because increasingly more winemakers argue that some varieties of California's Cabernet from 2013 is much more qualitative than varieties from 2012.
Some experts agree that California has some of the best and most qualitative wineries in the world. An average bottle of Cabernet produced in California is currently priced at approximately $250. If you're sure you want to make an investment, you have to split your money wisely. Settling on new ventures and sticking to the most established vintners might also be a sensible way to invest smart and get a profitable return on investment.
The future's uncertain
Rumor has it that soon enough California might face similar challenges to Bordeaux wines at some point in the future. Even though a single case of Screaming Eagle Cabernet Sauvignon has increased tremendously since 2007 – reaching a total value of $25,000 – experts don't guarantee that 5 years from now the value will remain the same.
Terroir is a core concept that shouldn't be overlooked. It basically suggests which wines have potential, and which don't. Key criteria are weather conditions, climate, soil, etc., thus crafting a proportional advantage that reflects in the geographically based name system. The premise is that Bordeaux may be the only type of wine that's unique to the region; allegedly, no other wine has a similar taste.
Napa's astounding reputation overcomes other wine varieties in the West
When it comes to fine wine, the issue of defining boundaries is not as daunting. The main reason this happens is because wine grows in enclosed valleys. Vineyards located in regions near California and Washington D.C. feature increased prices and scores for the wines they produce. Self-identification comes into play, which may eventually be essential to establishing a reputation.
As soon as a certain winery has managed to win a reputation, the number of tourists increases and the level of knowledge depth accentuates. Nonetheless, physical properties don't have that many people which they can use to thrive in the fine wine industry. Rating scales and wine experts argue that Northern and Central regions in California are just as capable as the West as far as wine production is concerned. If Santa Barbara already have wines that are renowned at a global scale, why aren't Sonoma Pinots, Chardonnays, and Lodi Zinfandels as popular as the wines made in Napa Valley?
A great place to start is with a common notion called "path dependency". Simply put, Napa came first, therefore it has timing advantages. In the wine industry, terroir is a concept that perfectly describes why location is fundamental. It basically involves a blend of soil, climatic and additional conditions that may provide each location with a stamp that is unique when producing the wine.
As technology advances, people will become more drawn to "amenities" like scenic surroundings and pleasant weather conditions. This basically explains the relocation factor to the South. Several of Napa Valley's wines are included in the Robert Parker score rating system.
A wine merchant in Napa, namely Colgin Cellars, makes superb wines from vineyards located atop Mount Pritchard. The winery was founded in 1992, and over the years it has managed to score 9 Robert Parker scores, worth 100 points since 2002. The wine that has all the attention is the IX Estate Red Wine, which is a classic Bordeaux mix of Merlot, Cabernet Sauvignon,
Super Tuscan
, Cabernet Franc, and Petit Verdot. Bottom line, there's great potential in Napa wine, and the scores are living proof that they do contribute to people's willingness to invest or not to invest.
As 2016 has almost reached the end, we have all started to plan our finances for next year. The same goes for businessmen establishing their new strategies meant to ensure serious incomes or financial revenues in 2017. Moreover, specialists in the finance sector have started making their own predictions in terms of challenges and possibilities of improvement and growth in the future. Therefore, today, we will focus on five reasons why we should all be cheerful for the finance sector so that we might start the new year feeling enthusiastic about this domain and making the right choices. Discover these below!
Small business finances: positive prospects
The main reason why we should perceive the financial sector of 2017 in an enthusiastic manner is represented by the positive prospects predicted for the field of small business finances. The main predictions include among other positive factors, the availability of banks to lend more money to those willing to start a business or striving to grow their already-established small startups.
Improvement in the quality of bank loans for small businesses
Moreover, the quality of the overall lending process will also be improved which can only mean good news for the financial sector. Focusing on quality while emphasizing the value of the quantity of accepted loans seems to be the key to success next year. New sources of finances are always necessary and highly valuable for small businesses looking to expand their range of activities as well as the potential locations in which they might do business.
Stabilization in the finance sector shall be achieved in 2017
The last two years have come with great challenges and numerous wonderings in the finance sector. However, although uncertainty is still considered common ground in this case, stabilization is also predicted to become an option in 2017. This can only mean good news for startup owners trying to grow their business as well as individuals looking to start a business in a specific area of interest.
Customized proxy measures of economic activity have been established this year which leads to positive thoughts about the way in which stabilization might take place next year. Real indicators like electricity usage, passenger numbers and freight volumes are at the base of such positive predictions. Although serious softness was encountered at the turn of last year, the economy seems to have stabilized since then and this trend is more likely than ever to continue to spread in the same direction.
Growth in the field of new business asset finances
After all the hassle of the economic crisis that has affected the entire globe, positive thoughts have started to make their appearance among specialists in the finance sector. Especially in the case of new business asset finances, good news has already been reported at the end of this year and this positive trend is considered more than likely to continue at the beginning of next year.
Noticeable growth has been noticed especially in the IT domain as well as in the case of businesses dealing with commercial vehicles and powerful passenger cars. Overall economic growth seems to be the new trend of 2017 even though the rate of growth might fall back from time to time given the considerable challenges waited to be faced by various markets across the board.
Overcoming the housing crisis next year
The property industry plays a huge role in the finance sector. The overall crisis encountered in the case of powerful markets like the UK last year and which continued this year has brought a full package of doubts among finance specialists making their predictions. However, the fact that many of the issues that caused the crisis have been solved this year, there is sufficient place for positive predictions in the finance sector as well.
Moreover, affordable house building is considered a valid option for 2017 which brings a wide range of benefits in terms of finances both for investors and those looking to purchase or rent properties in well-established neighborhoods.
Overall, 2017 is expected to be at least better than these last couple of years in which the economic crisis has been the focus. Improved strategies shall be used by successful businessmen like those who have
managed to create popular brands such as Mouton Rothschild
and the banking sector will focus more on offering its support to small businesses looking to increase their worth.
Are you interested in the real estate market and what it can bring you in terms of investment benefits? It is never a bad idea to discover new insights from pros in the industry who have been down that road and have reached success on their own. They have had their fair share of questions and challenges over time but managed to find their own solutions and reach that point of clarity at which things started to look good for them.
The property investment industry is not one that lacks challenges and high risks that sometimes need to be taken but it is always all worth your time and efforts in the end. Let's discover useful tips from pros so that you might become the knowledgeable investor that has discovered his own secret of success.
The Real Estate Market: Open for Everyone Interested in Building a Fortune
The real estate industry is not one in which only some people could find a place. The only trick is to learn how to make smart investments that might bring you serious earnings in the long run. Some of the wealthiest people on Earth have made their fortunes doing business with properties so there are enough reasons why you should consider this a sound investment for your future. The best tip one could give you at the beginning of your journey is to become well-versed in this space before diving into serious investments meant to help you grow your business.
Investing in property is not like purchasing stock where minimum risks are taken and low amounts of money are invested. You need a serious initial budget to get the business up and running so you must always make sure that every step you take is the best one, especially at the beginning stage of your new startup. There might come the time when you need to invest a serious amount of money in purchasing a high-valuable property to sell afterwards or rent it and you need to be certain that this is the right step to take. Become well-informed, gather tips and tricks from pros in the industry and surround yourself with influential people and specialists who might help you do things well from the beginning.
Analyze the Market and See Whether This Is the Right Type of Business for You
Although the real estate industry is open to anyone interested in doing business with properties, this does not mean that anyone is caught up for this. You need to be aware of what you are good at so that you mightknow whether this type of business is for you. Are you the kind of person who can sell anything to anyone? Do you know the value of quality in terms of property offers as well as the role of communication in any selling process? Will you be directly involved in this new business or hire the right people to do the job for you? These are only some of the numerous questions pros consider important for you to ask yourself before diving in the property business.
You need to be aware of your knowledge, main assets and limitations because a business does not just develop itself overnight. If you are not good with people or unwilling to get involved in this process directly, you need to consider hiring professionals who can make sure that your investment is well-placed, that your new properties are well maintained and rented or sold to the best customers without losing time and money for this. Always be keen on analyzing the risks that come from making a serious investment and never lose your goal from sight. This is what will keep you focused and earning serious money that will help your business grow more and more every day.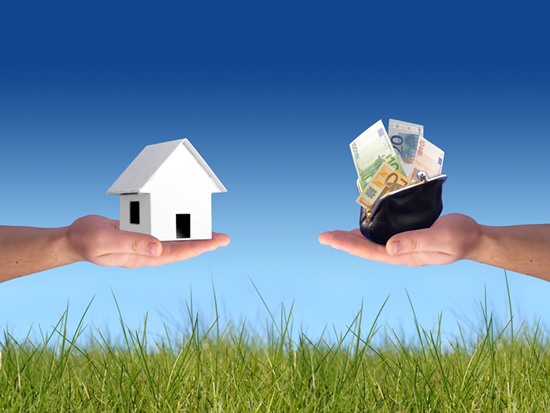 Moreover, your customers are the key asset in this business. Without them you cannot regain your initial investment nor make any profit. However, once you have established your business plan well, surrounded yourself with the right people and gained the proper knowledge and skills in the industry, you will be ready to
build your business just by starting with a first valuable property in Kalkan
.