The impact of wine scores on investments
California is well-known for its top-quality wine varieties. In the US, the heart of the fine wine industry is in Napa Valley. The Napa region produces incredible varieties, however in spite of this great potential, many people still associate investment wine with Bordeaux wines from France. Napa's success is just as grand. There are many regions in California that can make incredible wine. But somehow, Napa stands out. Distance and path dependency are fundamental elements that must be taken into consideration, as well as entrepreneurship and social capital because these technological leadership elements contribute to Napa's competitive advantage.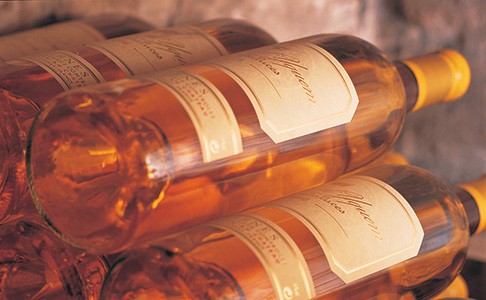 Napa Valley – investment predictions
Experts agree that Californian wines, mainly California Cabernet from Napa Valley, have increased tremendously in value between 2012 and 2015 (by roughly 33%) compared to France's famous Bordeaux (by 24% increase). The position California holds at this point might actually increase because increasingly more winemakers argue that some varieties of California's Cabernet from 2013 is much more qualitative than varieties from 2012.
Some experts agree that California has some of the best and most qualitative wineries in the world. An average bottle of Cabernet produced in California is currently priced at approximately $250. If you're sure you want to make an investment, you have to split your money wisely. Settling on new ventures and sticking to the most established vintners might also be a sensible way to invest smart and get a profitable return on investment.
The future's uncertain
Rumor has it that soon enough California might face similar challenges to Bordeaux wines at some point in the future. Even though a single case of Screaming Eagle Cabernet Sauvignon has increased tremendously since 2007 – reaching a total value of $25,000 – experts don't guarantee that 5 years from now the value will remain the same.
Terroir is a core concept that shouldn't be overlooked. It basically suggests which wines have potential, and which don't. Key criteria are weather conditions, climate, soil, etc., thus crafting a proportional advantage that reflects in the geographically based name system. The premise is that Bordeaux may be the only type of wine that's unique to the region; allegedly, no other wine has a similar taste.
Napa's astounding reputation overcomes other wine varieties in the West
When it comes to fine wine, the issue of defining boundaries is not as daunting. The main reason this happens is because wine grows in enclosed valleys. Vineyards located in regions near California and Washington D.C. feature increased prices and scores for the wines they produce. Self-identification comes into play, which may eventually be essential to establishing a reputation.
As soon as a certain winery has managed to win a reputation, the number of tourists increases and the level of knowledge depth accentuates. Nonetheless, physical properties don't have that many people which they can use to thrive in the fine wine industry. Rating scales and wine experts argue that Northern and Central regions in California are just as capable as the West as far as wine production is concerned. If Santa Barbara already have wines that are renowned at a global scale, why aren't Sonoma Pinots, Chardonnays, and Lodi Zinfandels as popular as the wines made in Napa Valley?
A great place to start is with a common notion called "path dependency". Simply put, Napa came first, therefore it has timing advantages. In the wine industry, terroir is a concept that perfectly describes why location is fundamental. It basically involves a blend of soil, climatic and additional conditions that may provide each location with a stamp that is unique when producing the wine.
As technology advances, people will become more drawn to "amenities" like scenic surroundings and pleasant weather conditions. This basically explains the relocation factor to the South. Several of Napa Valley's wines are included in the Robert Parker score rating system.
A wine merchant in Napa, namely Colgin Cellars, makes superb wines from vineyards located atop Mount Pritchard. The winery was founded in 1992, and over the years it has managed to score 9 Robert Parker scores, worth 100 points since 2002. The wine that has all the attention is the IX Estate Red Wine, which is a classic Bordeaux mix of Merlot, Cabernet Sauvignon,
Super Tuscan
, Cabernet Franc, and Petit Verdot. Bottom line, there's great potential in Napa wine, and the scores are living proof that they do contribute to people's willingness to invest or not to invest.