2015 is looking like a very rosy year for wine investment – check it out!
Wine can often be defined by where it originates from. Certain wines can be pinpointed to exact locations. Being in the right place can make a huge difference to the selling price. Two yards over an invisible border can significantly lower the price tag.
The promising future of the Brunello di Montalcino wine
Every year sees the release of new batches of wine. Tasting is essential to confirm whether the wine is just good or whether it is better than the previous year. Critics anxiously await the new flavor and sharpen their pens; ready to sing the praises of the best wines.
2015 kicked off with the Brunello di Montalcino (from 2010). It has taken four and a half years to turn these grapes into fine red wine, and it would appear the wait was well worth it. The wine has received good reviews from everyone, including from the critics. Brunello di Montalcino is made from the Sangiovese grape and provides a deep flavour with a bracing aftertaste. It would make an excellent accompaniment to braised beef, hare or pasta.
The quality of this wine is excellent and it has been rated in the same league as the great wines of 2006 and 2007. There is much talk about the value of these wines in comparison to a top-quality type of Bordeaux, such as the
Mouton Rothschild for example
. This year's quality will certain help the Montalcino case.
Bordeaux's challenging years
Bordeaux offered exceptionally good wines in 2009 and 2010. Unfortunately, the region has suffered since and had four successive poor years. 2013 was one of the most challenging in a long time for the wine producers. This low level of quality compared to the normal Bordeaux has affected trading. Bordeaux trades have been down quite significantly for the last four years.
This drop in quality has affected the wine investment economy. Bordeaux is one of the biggest producers of wine in the world, and any change in it is reflected across the market. There are other fine wine regions but they are not comparable in scale to Bordeaux and without this cannot influence the market significantly. China's economic slowdown has also affected the purchases of the top of the range fine wines. The premium Bordeaux's have struggled to sell. This has slowed the wine investment market as cautious buyers watch and wait.
What to expect from Bordeaux this 2015
It would appear that Bordeaux fortunes are about to change for the better. The latest offering is from a high yield and a good taste. The high yield will allow prices of Bordeaux to reduce which will encourage buyers to purchase them again. This would now make a good opportunity from an investment point of view. The price reductions will mean this year's wines will probably be cheaper than previous years – but they will be of better quality. Now is the time to invest in Bordeaux.
Watch out, here comes Burgundy wine!
Another type of wine to watch out for this year is Burgundy. Burgundy wine has been doing very well over the last few years. The latest offering seems to continue this trend and is a desirable purchase. The latest from Burgundy was available in January 2015 and there is a general consensus that they're light wines with potentially a touch too much acidity; but still they provide an excellent quality wine and value for money.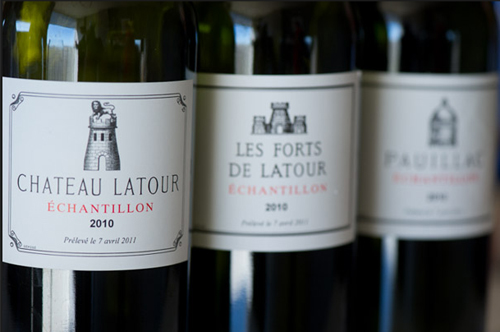 California is also home to an increasingly popular type of wine. Napa Valley has had excellent results for the last three years and is looking forward to continuing this trend. Every indication is that this year's offering will be just as good. The steady increase in popularity and consistent high quality yields make this a wine to watch out for. There is some serious investment potential here for those who are prepared to wait – and not drink the wine!
All in all, this is a good time to be keeping an eye on the markets and planning an investment strategy. It is definitely recovering but has not yet peaked. Who knows maybe 2015 will be the year when fine wine really becomes a profitable type of investment?