Can alternative investments really outpace traditional assets over the next few years?
Alternative investments took a turn for the worse a couple of years ago, due to the economic crisis. However, surprisingly they've managed to recover, and right now increasingly more people choose alternative assets over conventional ones to make a profit. Specialists claim that in the upcoming years, alternatives have great chances of surpassing conventional forms of investment. Even though the financial crisis had an impact on the growth of alternative assets like private equity, hedge funds, commodities, and real estate, it was the liquidity issues and poor performance that triggered a massive redemption in these categories.
It has been over a decade since the economic crisis started, and some of the issues have been remedied. Right now, alternatives rock and they might even surpass traditional investment assets. On a global scale, they've doubled exceed the $7 billion mark.
The perks of alternative investments
The alternative investment industry is a vital component of today's world economy and financial system. The impact it has on society can be easily observed across multiple capital markets, as well as in board rooms and mainstream businesses. Investors who choose to spend money on alternatives currently deploy millions worldwide and play a fundamental part in redistributing risk and supporting other global markets. On a general scale, alternative investments are assets that are not included in conventional asset classes like bonds, cash and stocks. Such a broad definition would include mainstream asset investing like commodities or real estate perhaps luxury goods like fine wine or art.
Alternative investments comprise a wide variety of assets, including private equity such as private debt funds, infrastructure funds, or secondary funds. On a historical scale, the three most important types of alternative investments are venture capital, private equity buyouts and hedge funds. But there are others that have gained importance, such as fine wine. One of the most notable perk of alternatives is that if offers an investor a clear set of attributes; attributes that can't be found in mainstream investing like corporate or government bonds or public stocks.
The future of alternative investments
Alternative investments will continue to be influenced by important regulatory changes. Due to a financial crisis that's still moving forward (but not at such a fast pace as in 2008), European and US regulators patched up conditions that rule numerous highly technical aspects of the financial system on a global scale. The goal is to prevent another financial crisis. Regulations targeting a single financial performer might come with ramifications for numerous others unrelated investment branches that are not included in the financial ecosystem.
Therefore, alternative investors might be affected by totally new rules and regulations, in spite of the fact that most laws are targeting banks and other types of financial institutions. Among some of the potential effects, we should mention a decrease in market liquidity, access to capital, financial innovation and a visible increase in financial costs for current firms.
Liquidity constraints
Alternative investments are illiquid forms of investment, especially when compared to traditional funds. Many use fund structures that are close-end; these don't allow investors to make a capital withdrawal due to the investment's illiquid nature. Nonetheless, an investor is at liberty to sell his stake to another fund that specializes in similar transactions. On the other hand, we have open-ended funds that permit investors to take their investment capital back at any time. In mutual fund investments, managers are asked to give the capital back within several days. Hedge funds also use open-end structures but they don't possess the requirement to return the capital quickly to the investor.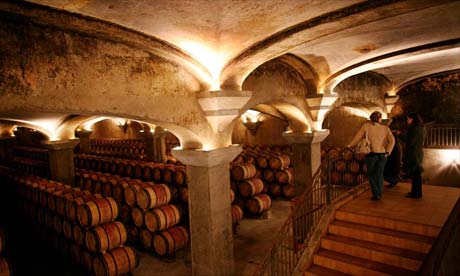 The success and general appeal of alternative investments has compelled investors to use the model to wide range of investments that go beyond the principal asset classes we just described. Some are truly enticing to the alternative investing sector. Main examples are growth equity funds and secondary funds. Even though it's too early to say whether or not alternatives will outpace traditional assets, we can state that they have great potential. Increasingly more
investors today are turning their attention to fine wine
& whisky investments, as well as art & collectibles. The future is unpredictable, especially when it comes to investing and diversifying your current portfolio.