Ino.com: Don't Join Marketclub until You Read This MarketClub Reviews
This is my second guest post review about
Marketclub
services. My first post Free Mini Email Trading Course was a big success, we've got many feedbacks from our readers, this definitely helps us to improve our service to all of you. You can read that post at
here
.
Researching and planning trades can take hours, and let's face it, traders don't have hours to waste. What you need is a tool to give you an edge on the markets and to help you make educated decisions based on the technicals and not your emotion.
Ino.com MarketClub
puts all of your research tools in one easy to use package that together gives you the edge you need to build and manage your investments.
Unique features:
Smart Scan
: Scans more than 230,000 symbols to identify trending patterns that fit the exact parameters of what you're interested trading. Quickly look through stocks, futures, etf's and mutual funds for volume, price and exchange criteria that you choose.
Trade Triangles
: Created by a former professional floor trader and engineered by a technical prodigy. Trade Triangles are easy to read buy and sell signals on customizable charts. By using these buy/sell signals, traders enter trends which puts the odds in their favor that a movement will continue.
Alerts
:
MarketClub
can quickly alert you of major market occurrences that directly affect your portfolio. You customize your parameters and we will send you a message when symbols in your portfolio have hit a new price breakout, net change, triangle issued, 1,3,4 or 52 week high or low and strong or weak DMA.
And much more tools such as talking chart technology, premium charts, data central, portfolio analysis, trade school, diversified research... For example, a latest market update video (
Ino TV
) can be watched free at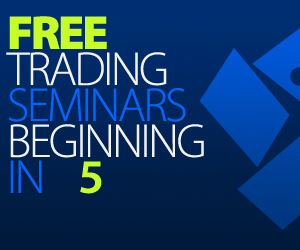 To learn more about these features and MORE visit:
MarketClub Trading Tools
Just say "maybe." You have an invitation to take a
30-Day Risk Free Trial
. As we are so confident about our special service, if for some reason MarketClub doesn't fit your trading style, we will
refund the full amount
no questions asked.
To give your trading an edge add
MarketClub Trading Tools
to your toolbox!
Every success,
Adam Hewison
PS: a follow-up special offer for readers is posted
here
.